How Recruiters can Assist in the Interview Process
Continuing with our How To series on common HR and recruiting strategies to help improve efficiencies in your hiring practices, we look at how using a recruiter can assist in the Interview process.  Of course you may have used a recruiting agency to find candidates for interviews, so leveraging a recruiter as part of the interview process just seems like a natural progression.
Here are seven areas when recruiters can assist in the interview process:
Preparing interview questions – Recruiters can often provide a sample of interview questions
Shortlisting candidates for a first, second or third interview
Conducting or sitting in on phone interviews or round one of interviews
Setting and communicating expectations around a candidate assignment as part of the interview process. This would include collaboration around the timeline for the assignment to be completed.
Recruiters can guide HR managers in delivering a successful candidate experience  from setting up interview times to candidate follow ups.
As a feedback mechanism – As an HR or hiring manager you may have a tough selection decision between of a couple of candidates. A recruiter can assist you in weighing the pros and cons of each candidate and help you make an objective decision.
Communication with candidates – A recruiter can act as the communication liaison between the HR manager, business owner and the potential candidates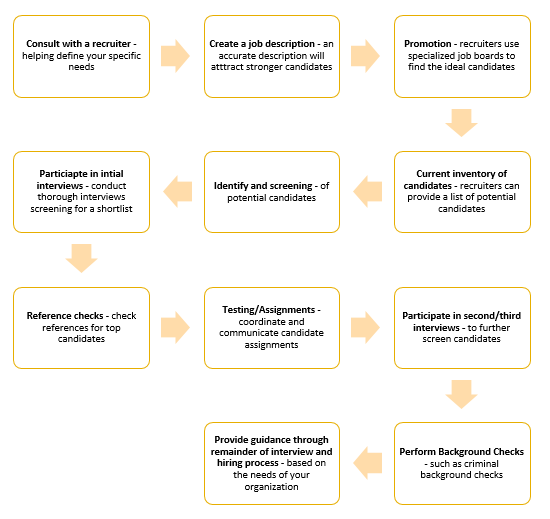 Fig. 1 How a recruiter can assist in the interview process
Recruiters have extensive experience in working with hiring managers and business owners across diverse industries.  The experience a recruiter can bring to the table at any stage of the interview process is unparalleled as recruiters often work with candidates, job seekers as well as HR and hiring managers.  There are a number of reasons as to why employers should engage with a recruiter, assisting in the interview process is but one of the many opportunities for leveraging a recruiting agency.  Building a strong working relationship with a recruiter can help you improve the effectiveness of your hiring practices to where you can feel comfortable that you are making the right decision when it comes to hiring the right candidate for your team.
Need assistance with your interview process, recruiting or staffing efforts in the Okanagan? Contact us today to set up a consultation.  Speak with one of our experienced HR consultants and begin preparing for your 2018 staffing needs today!