3 Summer Perks that Employers should Offer in the Okanagan
With a myriad of beaches, golf courses, wineries and outdoor activity there is no better place to be in Canada in the summertime than the Okanagan.  As an employer in the Okanagan have you ever thought about providing some extra perks to your employees so that they can enjoy their summers a little more?  Progressive companies are always looking for ways to improve employee satisfaction and increase productivity.  More and more Canadian employers are starting to offer summer specific perks and benefits to employees. The value in offering summer perks includes:
Improving employee morale
Giving some of the employees time back to recharge and relax
Sets your organization apart from others making it a desirable company to work for
Whether you are in Vernon, Kelowna or the south Okanagan, there are a number of great perks that you might want to consider offering your employees for 6-8 weeks during the heart of the Okanagan summer.  Fun in the summer with their families can go a long way in employees re-energizing their batteries and having a mid-year refresh.  Here is a look at three summer perks for consideration.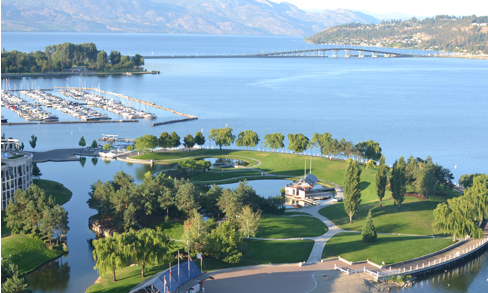 Fridays off in the summer
There are some rather innovative companies out there that actually give their employees every Friday off in the summer (with pay).  Of course this may not be possible for all organizations, depending on company size and industry, but allowing employees to have an extra day off to enjoy some of that Okanagan sun can be a great motivator and morale booster.  Furthermore, it is an attractive benefit to provide when recruiting and interviewing candidates for a position.  This perk means that employees will need to be more focused in order to meet their deadlines to cover their workload with one less day.  To have a long weekend every weekend in the summer can be a great motivator.

Flexible Working Schedule
We've discussed establishing work from home plans and the fact that employees are seeking more flexible working conditions.  Offering a flexible working schedule in the summer months can contribute to a number of positive aspects including:
Allowing people to work from home (time saver for employees)
Reducing commuting (time saver for employees)
Sustainability by helping take a few cars of the road (see reducing commuting)
Reduce burnout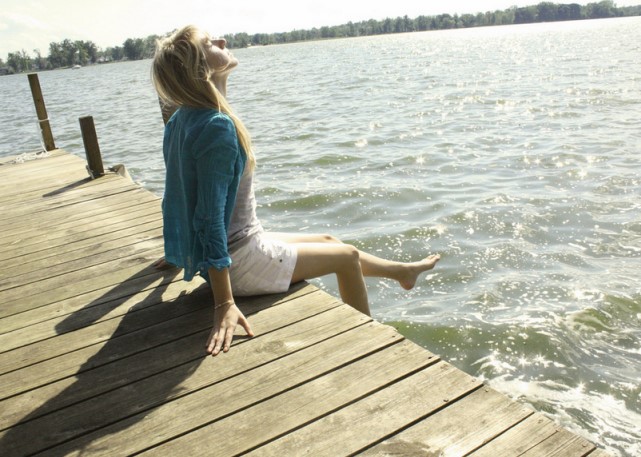 More Relaxed Workplace
Another benefit that Okanagan employers can offer their staff during the summer is providing a more relaxed workplace.  This could consist of a number of aspects including:
Offering an informal dress code. Even the ability to wear shorts in the summer can go a long way to providing a more comfortable work environment for your team
Bring your child to work days – quite often the summer poses another issues for parents who are working… childcare. Why not have days and create an environment where employees can bring their children into work.  Of course there are logistics involved so not every organization may be able to provide this, but for smaller companies this could be an option.
Bring your pet to work – this is more specific to dogs, but you could develop a schedule where employees could bring their canine friends in to work for the day. Again this may not be suitable for all organizations
Yoga lunches – why not give up some company time and offer free yoga for an hour a week during lunch time?
Providing a more relaxed workplace can be a relatively inexpensive perk that can help boost employee morale during the "dog days" of summer.
Prior to rolling out some summer perks.  Talk to your employees.  See what is important to them. Don't just meet their expectation but exceed them.  Ever heard the saying "happy wife, happy life"?  Well happy employee, loyal employee. Find out what will work best for your team and look at providing some summer perks to your staff.  We live in the Okanagan for a reason.  Why not help your staff enjoy their Okanagan summers even more with some flexible summer working conditions?
Looking for some help establishing a benefits plan or need some HR assistance? Contact Aspire Recruitment Solutions at 778-484-0161.
Aspire Recruitment Solutions is the leading human resource solution and employment agency provider to clients in Kelowna, Vernon, Kamloops, Northern BC and Alberta. We connect great employers with the best candidates every day.